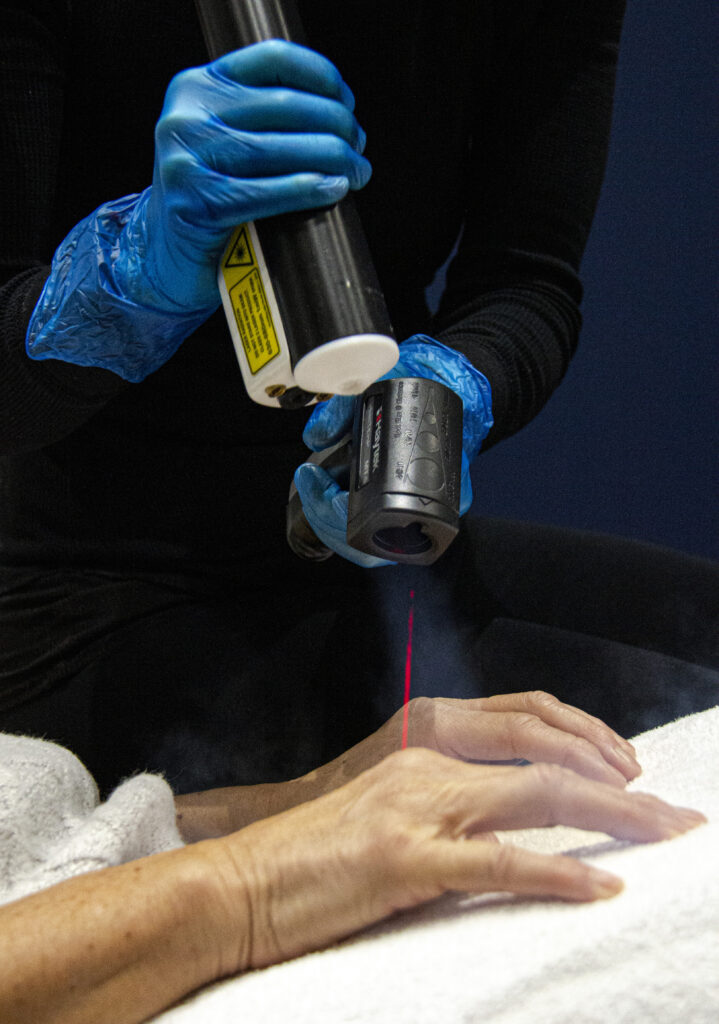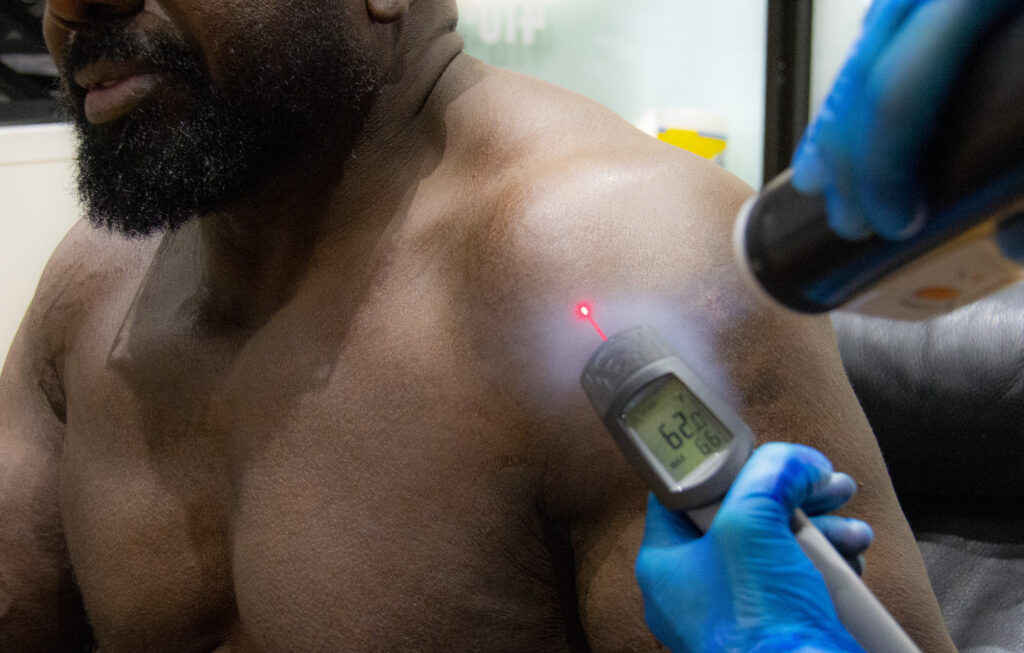 What is Local Cryotherapy?
Local cryotherapy is used to target a precise area of the body and specific areas of your skin – making it significantly different from whole body cryotherapy.
Equally advantageous, the localized treatment utilizes a powerful yet small handheld device. This is critical in treating affected areas and acute pain issues with quick results to reduce inflammation caused from chronic or acute injuries, autoimmune and arthritis.
The duration of each session is 5-10 mins, with temperatures as low as -280℉. Although local cryotherapy is valuable on its own, many of our Cryomend clients opt to combine this formidable experience with whole body cryotherapy.
Chill with us today! One session could minimize pain, promote healing, treat wounds or rejuvenate your skin!
What are the benefits?
– Reduced recovery time for injuries
– Enhances sporting performance
– Reductions in inflammation
– Reduction of pain
– Reduction of spasm
– Improvement of joint function
– Decrease in muscle tension
– Reduction of post-traumatic treatments
– Overall quicker return to training
– Decreased Fatigue
– Enhances healing post-surgery
– Improves circulation
– Decrease swellings
– Decrease of chronic pain syndrome
– Enhances recovery of muscle and ligament strains
– Speeds up recovery of tendon injuries
Local Cryotherapy can be more beneficial than Whole Body Cryotherapy if the Client is dealing with a specific injury, area of concern or if they are unable to do Whole Body Cryotherapy due to specific contraindications. This area is commonly seen in individuals that have sustained an injury, a strain, pulled muscle or recovering from surgery. Combining Whole Body Cryotherapy with Local Cryotherapy can be very beneficial for those suffering from chronic inflammatory conditions.
Where Is Local Cryotherapy Typically Applied?
– Knees
– Elbows
– Hands
– Neck
– Back
– Shoulder
– Ankles
– Face and Scalp
Who Will Benefit From Local Cryotherapy
Anyone suffering from chronic pain due to arthritis or any inflammatory conditions, athletes who may be at higher risk of injury, or if you are recovering from an injury or post-surgery looking to recover quicker. If you are unsure if this will help you, call us and speak to one of our Cryotherapy specialists to help you.